Property Loss Recovery Procedures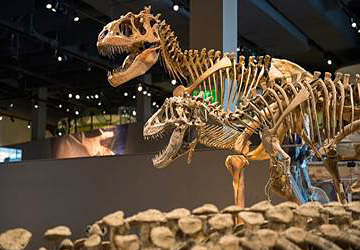 The University of Utah's Property Insurance Deductible is $2,500 per occurrence. University departments are responsible to pay the first $2,500 of each property loss.
The following is a list of the necessary steps for insurance recovery in case of a theft, loss or damage. If you would prefer you can gather this information in an excel spreadsheet. If you have any questions please contact us.
If applicable, contact University Police (801-585-2677) or local police where incident occurred, report the incident and obtain a case number (only do this if a crime has been committed).
Call the Risk & Insurance Services (URIS) Office at (801)-581-5590 and report the Police Case Number. If applicable, make sure to protect the University property from further damage.
Take a photo of and secure in your possession any piece of mechanical or electrical equipment (i.e. curcuit board, plumbing fixture, etc.) which is the point of origin of the loss or that may have caused the loss.
Forward the following information via email or campus mail to the University Risk & Insurance Services Office (URIS), 408 Park Building (201 S. Presidents Circle, Rm 408). A standard $2,500 per occurrence deductible applies for all theft & damage claims. Losses will be reimbursed less the standard deductible.

A narrative memo or written statement from the person who is responsible for the property. This memo should provide factual information including:

exact location of property and when it was last seen and by whom
name of person responsible for property
who and when the loss was first discovered
exactly how loss/damage occurred or why it occurred
vendor/manufacturer evaluation of damaged equipment (if applicable) to determine repair verses replacement costs. Insurance will pay the lessor of the two. Replacement must verify a "like" model of equipment.

Additional statement from the person responsible for the property outlining preventative measures that have been or will be taken to make sure a similar loss will not occur in the future.
A copy of the original purchasing document, i.e., campus order, purchase order, or invoice which shows original cost, date of purchase, and purchase source.
A complete description of all items (including make, model, and serial number).
Documented, current replacement cost which is the lowest price available to the University for comparable property with similar features (no "upgrades"). Make sure to comply with University of Utah Procurement Rules. For computers and other electronic equipment, the replacement cost is often less than the original purchase price. Be sure to include the name and phone number of the person/vendor giving the price quote and a statement verifying it is a "like" replacement to the damaged equipment.
Repair cost evaluation from Vendor (include shipping to/from vendor if that is necessary). Notify URIS if Vendor has additional costs like transportation or lodging in order to evaluate damaged equipment.
A summary of extra labor performed by your departmental employees related to this loss which took those employees from their regular duties. This summary should include the name and job title of each employee, the date and time worked, total number of hours worked per day, the hourly or overtime rate of pay and an explanation of the labor performed. Lost wages does NOT include the time it takes to document the loss or any preventative measures for future loss control.
In order to receive insurance reimbursement you must first purchase, reproduce or repair the property damaged, lost or stolen. Insurance will issue payment after the department provides invoices and receipts. If costs are excessive you can request a cash advance. Determination will be at the discretion of the insurance adjuster.
An account number to eventually be credited with the insurance recovery amount.
Claims should be submitted as soon as possible to Risk & Insurance Services to assist the department in meeting insurance deadlines. Claim must be submitted within 5 working days. If unusual circumstances force a delay, contact Risk & Insurance Services to discuss the situation.

Prepare and process a Property Accounting Retirement/Transfer form (R/T). Send original to the Property Accounting Office, 416 Park Building. Send a photocopy to the Risk & Insurance Services Office, 408 Park Building.

Place any University property damaged beyond repair and requiring replacement with insurance funds in a safe location for inspection by the U of U's insurer

. Technically, any property replaced with insurance funds belongs to the insurer. Retain the damaged property and the equipment which caused the loss. For example, if a faulty valve caused water damage to some property, save the valve. If you prevent the U of U's insurer from recovering against a negligent supplier, manufacturer or installer, your claim could be denied.
If you think there is

sensitive data

that may be compromised due to your loss, please contact the Information Security Office. If repairs to equipment are necessary, secure any private information, such as individual names, home addresses, social security numbers, bank accounts, credit cards or driver's license number stored on all computers or other data storage systems that are damaged, particularly if this equipment will be sent off-site for cleaning or repairs.
Comply with insurance provision which requires University Departments to compile and submit all claim information in a timely manner. Otherwise, the University's insurer may deny coverage for a loss. University Risk & Insurance Services office personnel will process the claim once the required documentation is received from the University Department.
Please note: Generally, the University's property insurance policy excludes coverage for property owned by University faculty, staff, students or visitors. Such persons' homeowners or renters insurance policy applies on a primary basis for any loss to personal property.
*The University's insurer typically requires that computer equipment replacement cost quotations be obtained from at least two different sources, one of which could be the University of Utah Bookstore. Please contact the University Risk & Insurance Services Office if specialized computer or electronic equipment is available only through one source.
*If the loss is caused by a major natural disaster such as earthquake, FEMA loss recovery procedures must be followed and their forms must be used. Go to the FEMA Handbook for additional information.